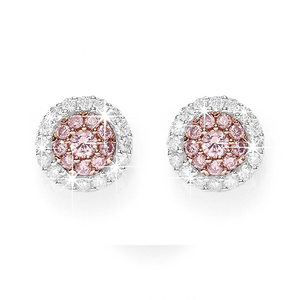 9ct Rose Gold Desert Diamonds Pink Diamond Earrings
Regular price
Sale price
$2,999.00
Tax included.
Desert Diamonds 9ct white & rose gold 0.25ct TDW natural pink and white diamond round cluster halo stud earrings.
Includes 0.15cts of natural Australian pink diamonds. 9ct white gold clutch-backs.
The Desert Diamonds collection contains Australian diamonds that are controlled within a chain of custody throughout the cutting polishing and setting process so their provenance is guaranteed.
Desert Diamonds are 100% natural and free of colour enhancements of any kind.