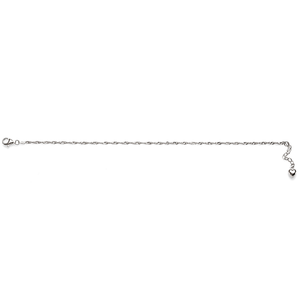 Sterling Silver Dragonfly Anklet
Regular price
Sale price
$119.00
Tax included.
Elevate your chic style with the silver infinity dragonfly anklet. Crafted from sterling silver
this piece features a classic and simple design that truly embodies contemporary elegance. This piece is carefully detailed
making it a must have addition to your core collection. Wear this versatile piece individually or as a group with the infinity anklet for effortless style.